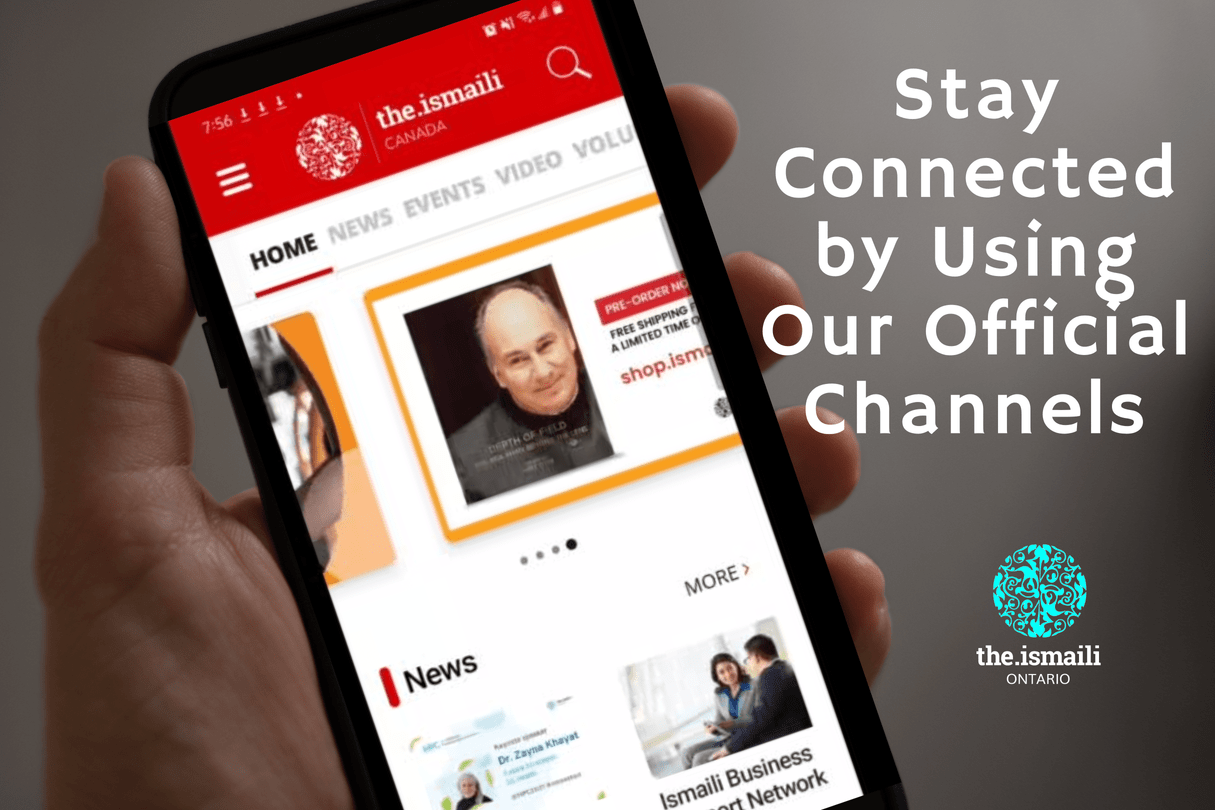 Stay Connected by Using Our Official Channels
July 29, 2021 | Ontario
Keep up with the latest news and events, watch on-demand videos, catch our premiere videos on Facebook, scroll through our posts on Instagram, receive our newsletters three times a week and much more!
Do you prefer to get your news via an app on your mobile device?  Peruse all the news and events on the portal by downloading the iiCanada app. Engage with content curated by global Jamats round the clock by logging into the Ismaili TV or watch it via the The Ismaili app.
Please refrain from circulating news via unofficial media.