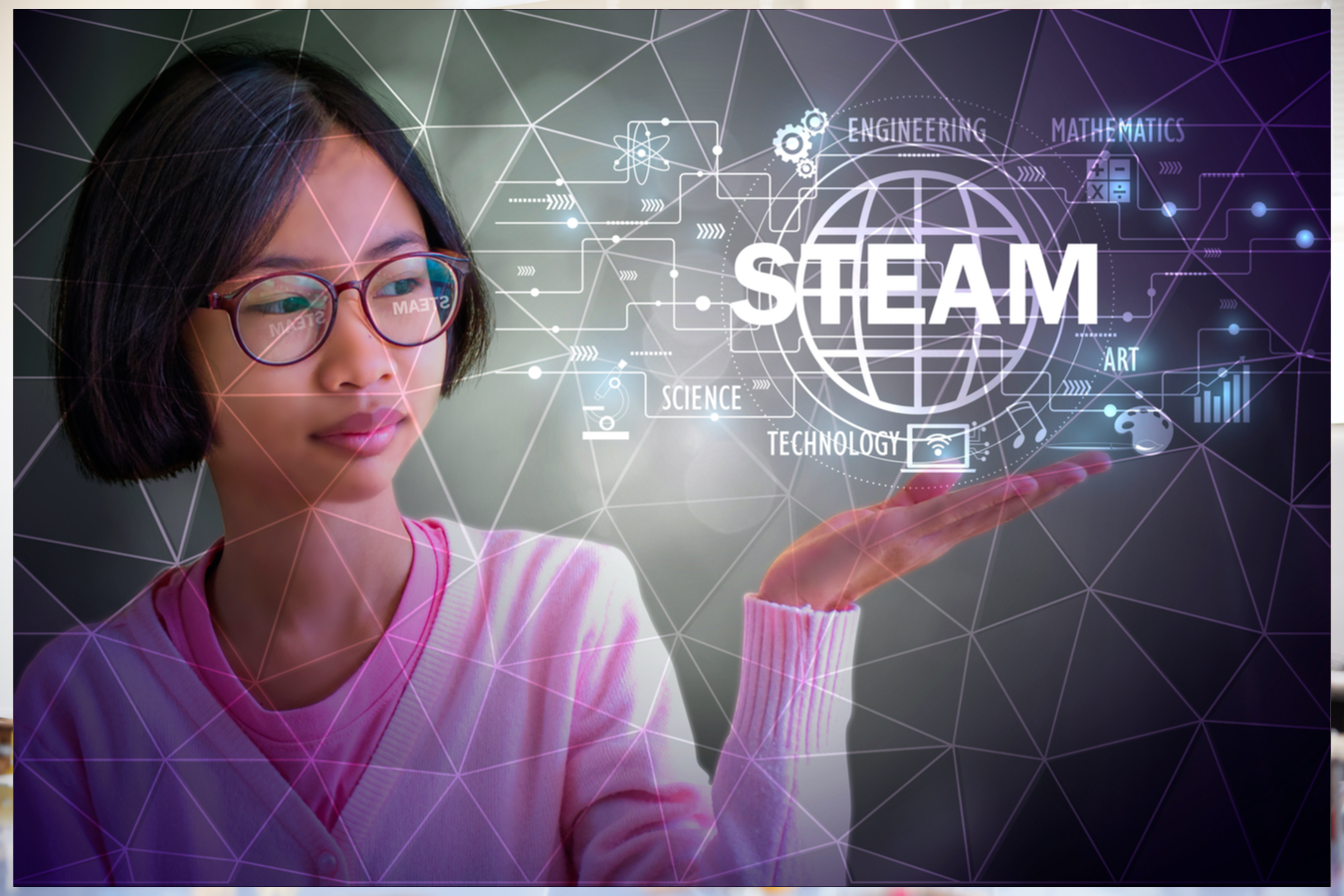 STEAM Programs
In today's rapidly changing world, many industries are growing in their capacity for technological advancement and innovation. STEAM education approaches the subjects of Science, Technology, Engineering, Arts and Mathematics in an interdisciplinary way that promotes problem-solving skills. We offer a range of programs that equip students with hands-on experience to come up with inventive solutions to real-life scenarios. Being well-versed in STEAM provides a competitive advantage in the workplace, but also instills a valuable analytical lens with which to navigate life's challenges.  
For general inquiries, please contact akebc@iicanada.net.
The Aga Khan Education Board is excited to present iCompute, a sessional program dedicated to introducing youth to the world of computer science by focusing on developing their coding and problem-solving skills through a series of games, activities, and projects. 
This program teaches children how to solve problems, think creatively and express themselves using computer programming. Children will design a computer game and learn how to animate characters using Scratch, a simple programming language designed by the Massachusetts Institute of Technology (MIT). No prior experience in coding is required. 
Ages: 8 - 10 years
​Date: Sundays October 17 - December 12
Times:
Session #1: 8:30-10am PST / 9:30-11am MST / 11:30-1pm EST

Session #2:

10:30-12pm PST / 11:30-1pm MST / 1:30-3pm EST

Session #3: 1-2:30pm PST / 2-3:30pm MST / 4-5:30pm EST
Cost to participate: $60.00 per student
This program teaches students about designing and building a mobile app that meets a social need. In the process, they learn about foundational business requirements, the design process, and mobile app development using Thunkable. Please note, use of a cellular device during classes will be beneficial to the students for testing purposes, and students will be working in pairs to build their final project in this program. Students are expected to have some prior experience and background knowledge in programming. 
Age: 12-14 years
Duration: TBD 
​Date and Time: TBD
Cost to participate: TBD
Registration coming soon!
The Aga Khan Education Board is excited to present STEAM Explorers, a series of self-contained workshops on Science, Technology, Engineering, Art & Design, and Mathematics. Topics range from emerging technologies, focusing on coding and problem solving skills using technology trends such as Artificial Intelligence, Blockchain, and Cloud Computing, all the way to architecture and the work the AKDN does at the intersection of science, engineering, architecture, and culture.
The objective of this workshop is to expose students to the science behind artificial intelligence while focusing on machine learning techniques. Students will Learn to create a Supervised Learning model to train the computer to make intelligent choices. Students will work in teams towards coding  CHATBOT using Python programming language.
Ages: 12-14 years
Date and Time: TBD
Registration coming soon!
Have you ever wondered how castle walls are designed or why a fort is situated where it is? Follow our short workshop where we learn about how forts and castles are designed through the lens of the Baltit Fort, a historical fort in the primarily Ismaili region of Hunza, Pakistan. This fort was restored by the AKTC in the early 1990s. We will analyse the features of Baltit Fort together, and then design our own fort! 
Ages: 6-9 years
Date and Time: TBD
Registration coming soon!