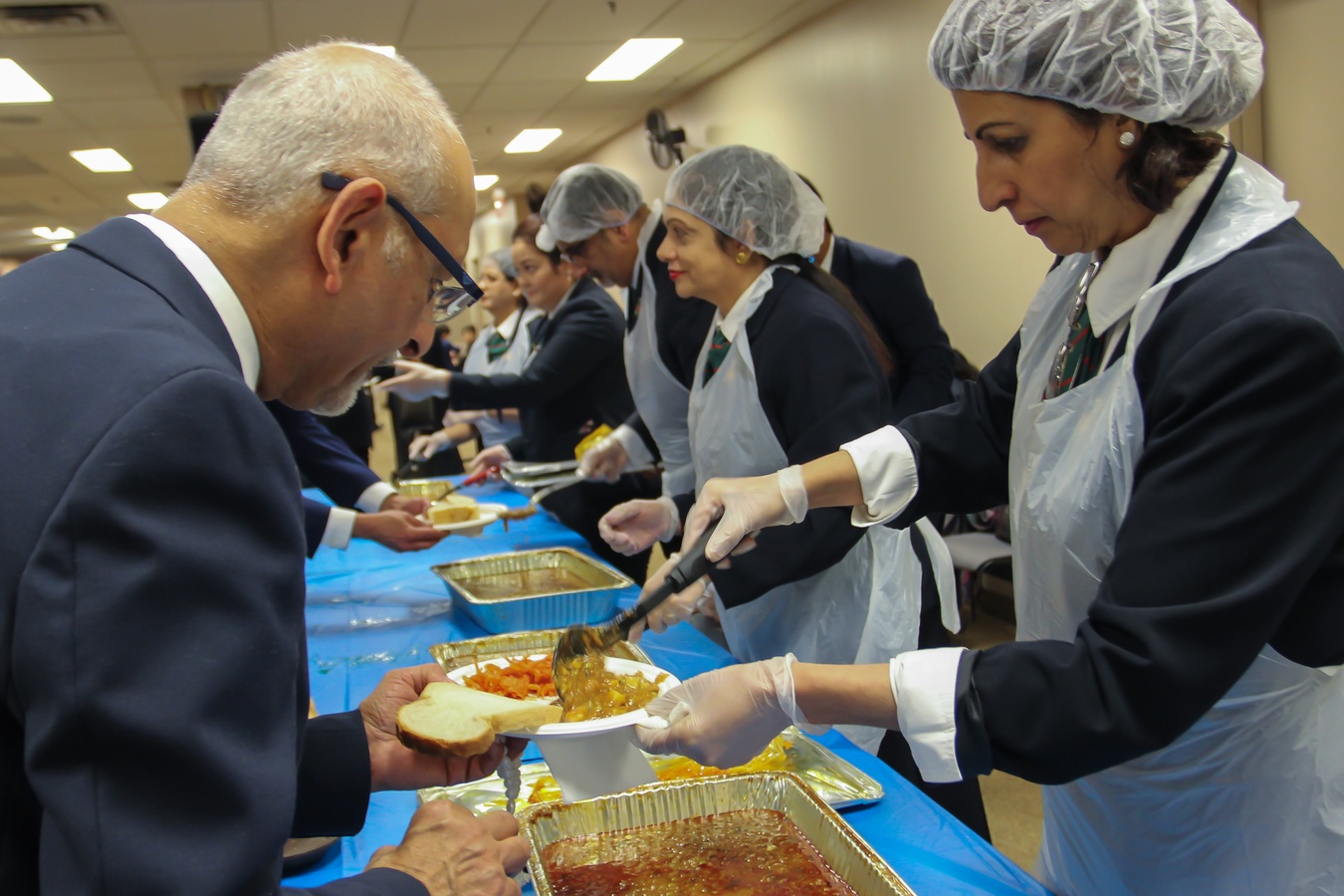 Volunteer Service
Volunteerism is a long-standing component of the ethic and traditions of our faith. In his address to the Parliament of Canada in 2014, Mawlana Hazar Imam referred to the offering of voluntary service in the Shia Ismaili tradition as "not a matter of philanthropy, but rather of self-fulfillment — enlightened self-fulfillment." 
The OneIV consists of badged or non-badged individuals giving of their time and knowledge toward the betterment of themselves and the societies to which they belong, in accordance with the values embodied in the Ismaili Constitution and the laws of Canada.
Learn more:
OpportunitiesToServe (OTS) is an online platform that connects the Jamat to institutional volunteer positions which align with their passions and professional strengths. It provides interested applicants with transparency and access to a wide range of roles across regions and disciplines. OTS responds to the ongoing need to build capacity for the increasing breadth of institutional work with a resource pool of talented professionals within our Jamat. 
The  OneIV Portal is a self-serve portal in which Jamati members can view communication on upcoming initiatives, register as new volunteers, or update their existing profile with:​
preferred contact information and emergency contacts​;
Jamatkhana  and duty preferences;​
skills, education, occupation and certifications; and​
Volunteer Screening checks.
Thousands of Jamati members volunteer at the World Partnership Walk every year to support the work of the Aga Khan Foundation, Canada. Having raised more than $120 million, the Walk is the largest event in Canada in support of international development. It is held in 10 cities across Canada with the support of tens of thousands of volunteers, corporate sponsors, and participants.
Funds raised through the Walk have unlocked support from the Government of Canada and other partners, enabling the AKFC's programs to reach more people, address shared Canadian priorities, draw on Canadian expertise, and share lessons and best practices for tackling global poverty.
Not only does the Walk raise funds, but it also raises awareness, builds knowledge, and inspires Canadians to take action to fight global poverty.
Learn more about how to volunteer with the World Partnership Walk.