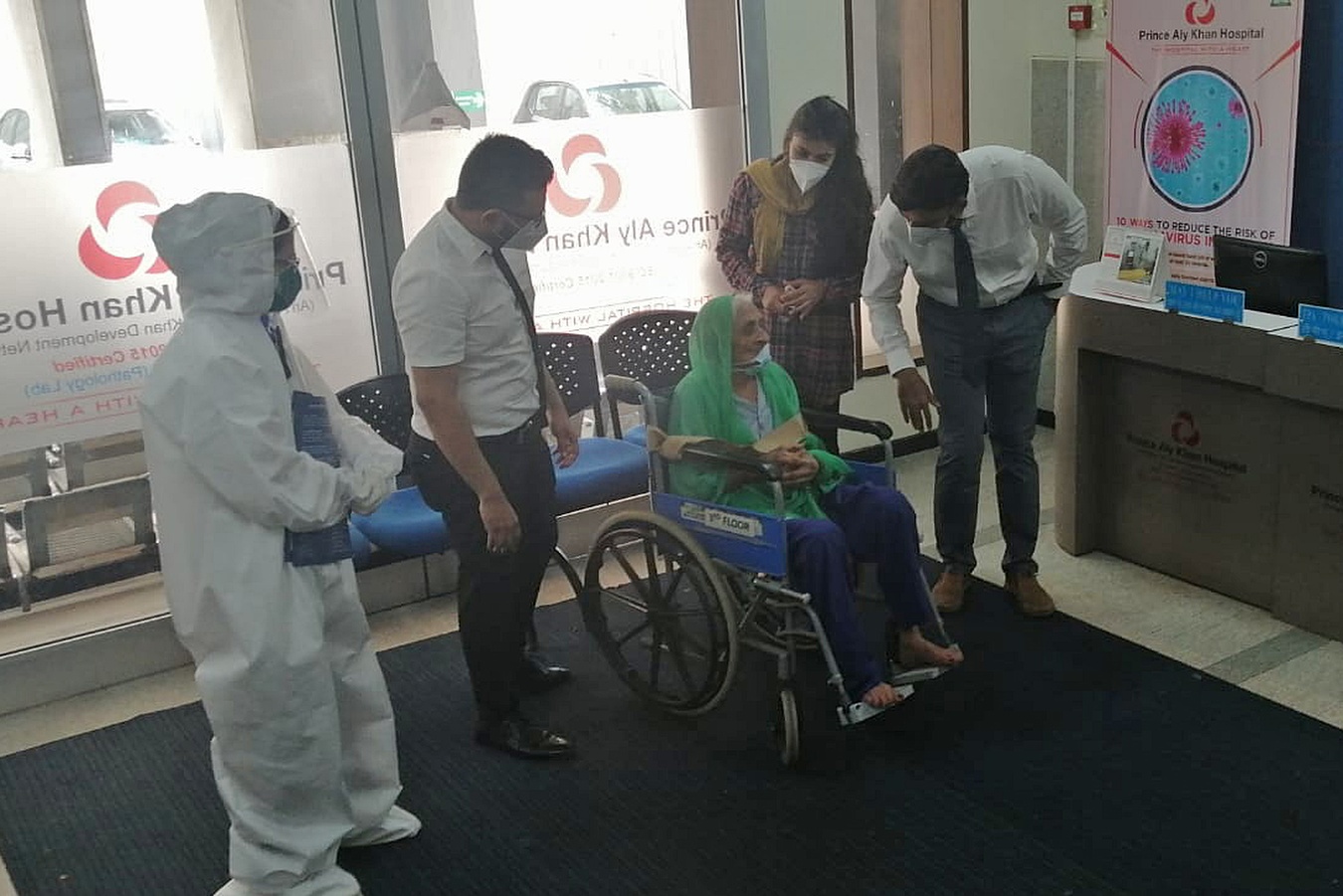 In the Spotlight: AKDN Continues to Prioritise COVID-19 in India and Around the World
May 6, 2021 | Canada
In Mumbai, a 97 year old patient recovers from COVID-19 and discharged from Prince Aly Khan Hospital where she received treatment.
The COVID-19 pandemic remains a serious public health concern across the globe. International attention is currently focused on the alarming situation in India, as many other countries around the world confront and prepare for second and third waves of infection.
AKDN continues to deploy its institutional resources and expertise in the service of national response efforts, in order to suppress the spread of the virus through public education and communication, provide health services to those who have been infected, and support communities with humanitarian and other assistance to deal with the social and economic consequences of the pandemic.