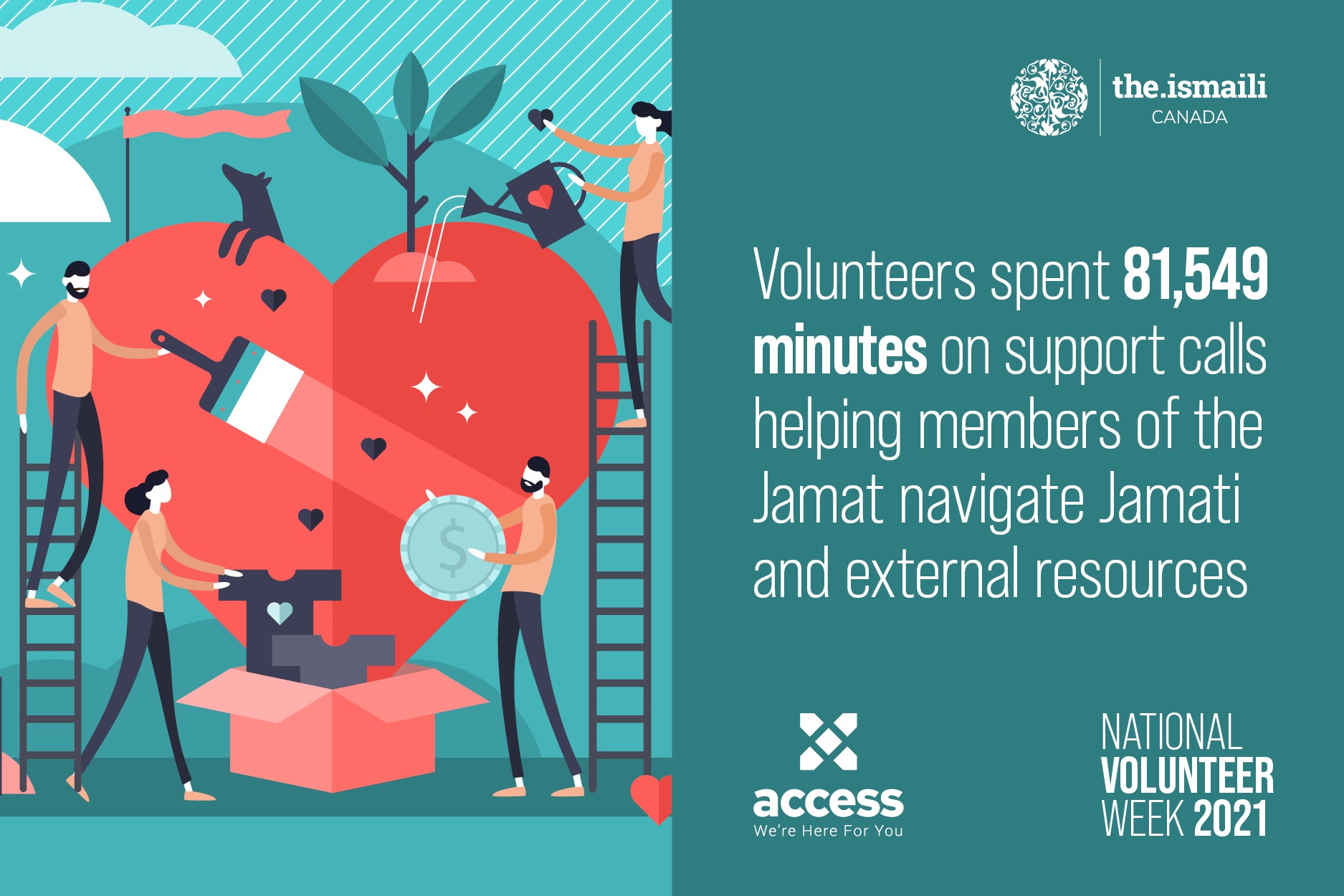 National Volunteer Week: Impact in Numbers
April 19, 2021 | Canada
As we commemorate National Volunteer Week 2021, let us give our gratitude to the countless hours spent by our volunteers. When the pandemic hit in early 2020, so many in our Jamat and in our communities required help in various ways. Our volunteers stepped up to the challenge, and provided support by responding to ACCESS calls, delivering groceries and medication, helping murids register online for Jamatkhana and much more.
The theme for National Volunteer Week for 2021 is "The Value of One, The Power of Many". Our volunteers have wholeheartedly demonstrated this, by putting our Shia Imami Ismaili ethics of kindness, compassion and care into action.
As we continue to brave the pandemic, we will continue to count on the selfless efforts of our volunteers. Together, we can create monumental impact, and emerge stronger.
#Ismaili #OneJamat #OneResponsibility #StrongerTogether #NVW2021