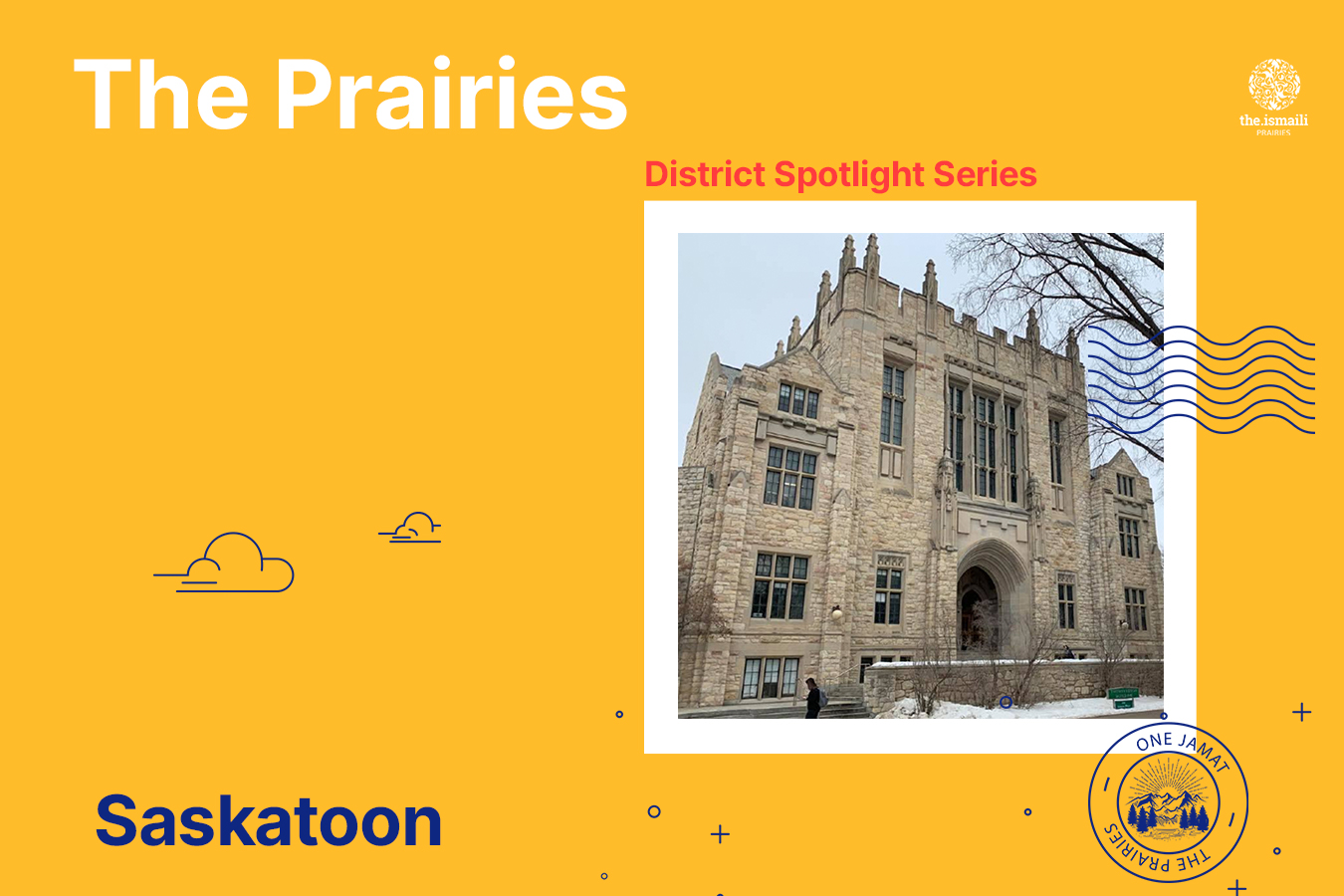 District Spotlight Series: Saskatoon Part 1
July 21, 2021 | Prairies
Saskatoon has several nicknames: "The Paris of the Prairies", for its beautiful bridges spanning the South Saskatchewan River, "The Hub City", due to its ideal central location and many bridges and overpasses, and "POW", which refers to potash, oil, and wheat, for the natural resources that it's famous for.
The Saskatoon Jamatkhana is 43 years strong, having been established in 1978. This Jamat also held its first World Partnership Walk on May 19, 2011.
Saskatoon offers the Jamat easy commutes, affordable real estate, and boasts the most restaurants per capita in Canada. Saskatonians enjoy plenty of sunshine – Saskatoon's slogan is in fact, "Saskatoon Shines!" The Jamat is never short of Tim Horton's coffee shops, as Saskatoon has the most Tim Horton's per capita than any other city in Canada.
In the summer, our Saskatoon Jamat participates in activities such as river cruises, tours, and festivals. The WinterShines Festival is a popular event to celebrate the winter season, complete with food, fun, and outdoor activities.
Saskatoon is also home to the University of Saskatchewan, which draws many students from around the world (e.g., India, Afghanistan, Pakistan, and Kenya to name a few), including fellow murids who make up a significant portion of the Saskatoon Jamat.
Tune in next week to learn more about our Saskatoon Jamat!