TUESDAY, APRIL 28, 2020 – 5:00 pm PT / 6:00 pm MT / 8:00 pm ET
This webinar will explore the ethics of our work as Ismaili Health Care Professionals. Looking at various case studies, this session will provide different perspectives on issues facing healthcare professionals, patients and families during times of crisis and the values that are relevant in these contexts. The session will provide simple tools to support evidence- and values-based decision-making in challenging healthcare contexts.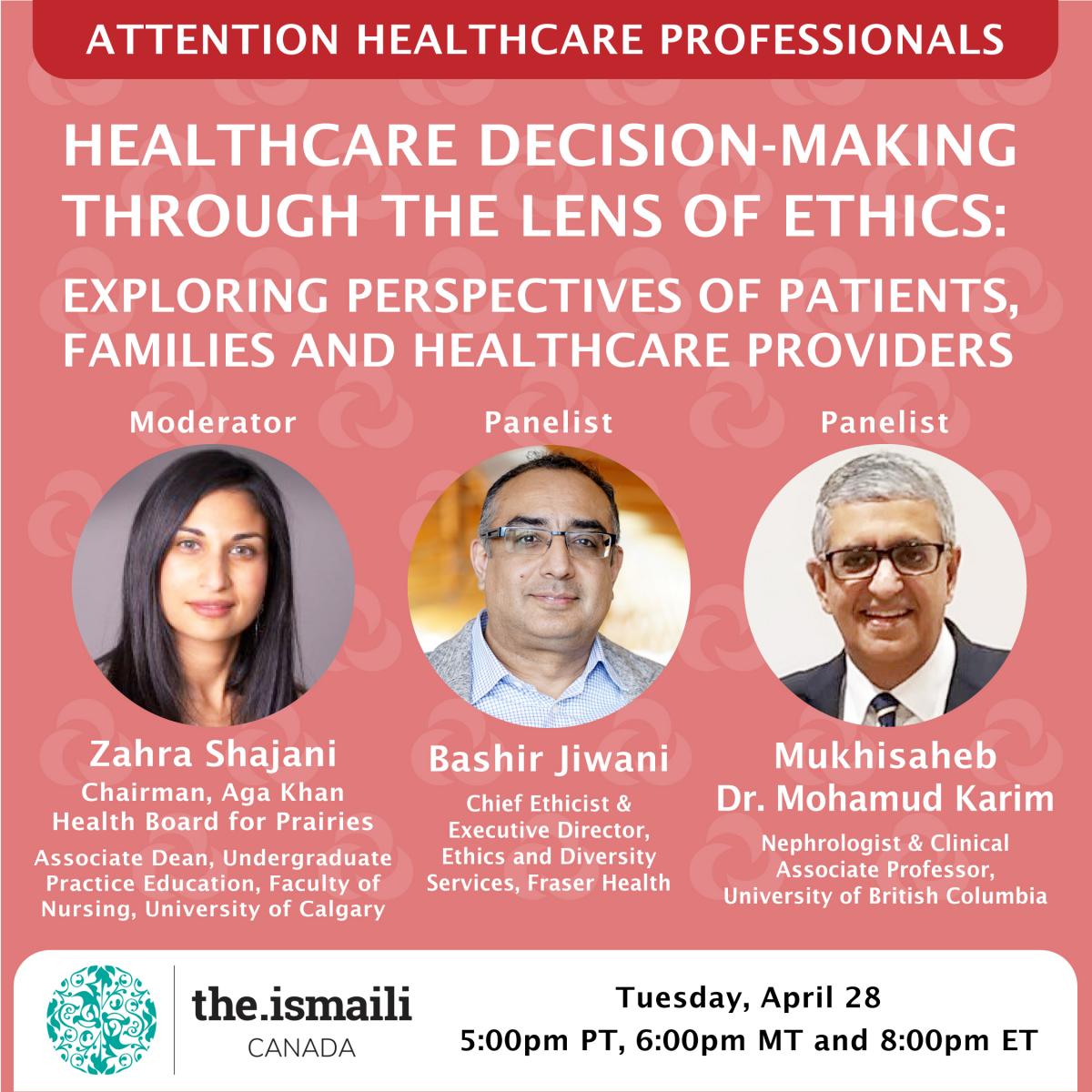 Stay tuned for other upcoming webinars in our Health Professionals Webinar Series:
Research Initiatives to Tackle COVID-19 - Drugs, Vaccines, & Antibody Testing
Date and Time to be announced.
How to Build Your Resilience Reflex - Moving from Chaos to Control
TUESDAY, MAY 26, 2020 – 5:00 pm PT / 6:00 pm MT / 8:00 pm ET