SATURDAY, MAY 9, 2020 – 6:00 pm PT / 7:00 pm MT / 9:00 pm ET
Join IHPA and Nirmeen Valiani, a Licensed Professional Counsellor (LPC) as we learn how to cope with the stress, burnout and emotional trauma of COVID-19 and how to build our inner resources to increase emotional resilience. For Healthcare Professionals and their family members.
Nirmeen specializes in providing mindfulness based therapies for depression, anxiety, multicultural issues, difficult life transitions, and parenting challenges. She is trained in Mindfulness Based Cognitive Therapy.
This webinar is being hosted by Aga Khan Health Board USA, but all Canadian healthcare professionals and their family members are welcome to join.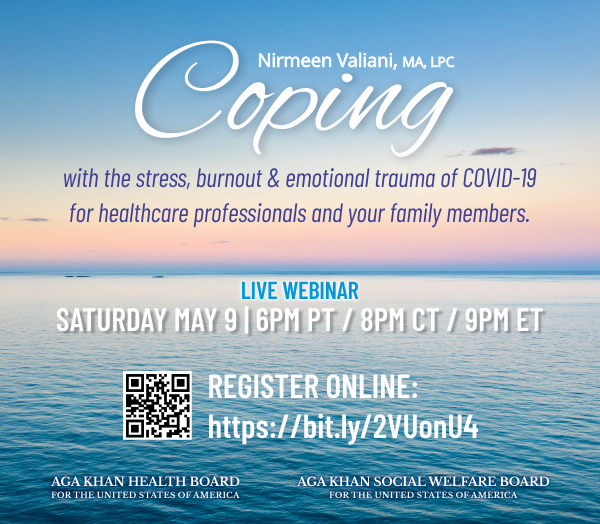 Building your Resiliency as an Ismaili Healthcare Professional
TUESDAY, MAY 12, 2020 – 5:00 pm PT / 6:00 pm MT / 8:00 pm ET
In this new economy and digital world, change is inevitable. Now more than ever, leaders and professionals require a different set of strategies and skills to cope and manage - which is why building your resilience is important so it becomes your reflex in these changing times.
In this keynote you will learn simple skills to avoid thinking traps, enhance problem solving skills to manage emotional and behavioural consequences more effectively and learn how to reprogram and reinvent ourselves in order to bounce back from difficult situations.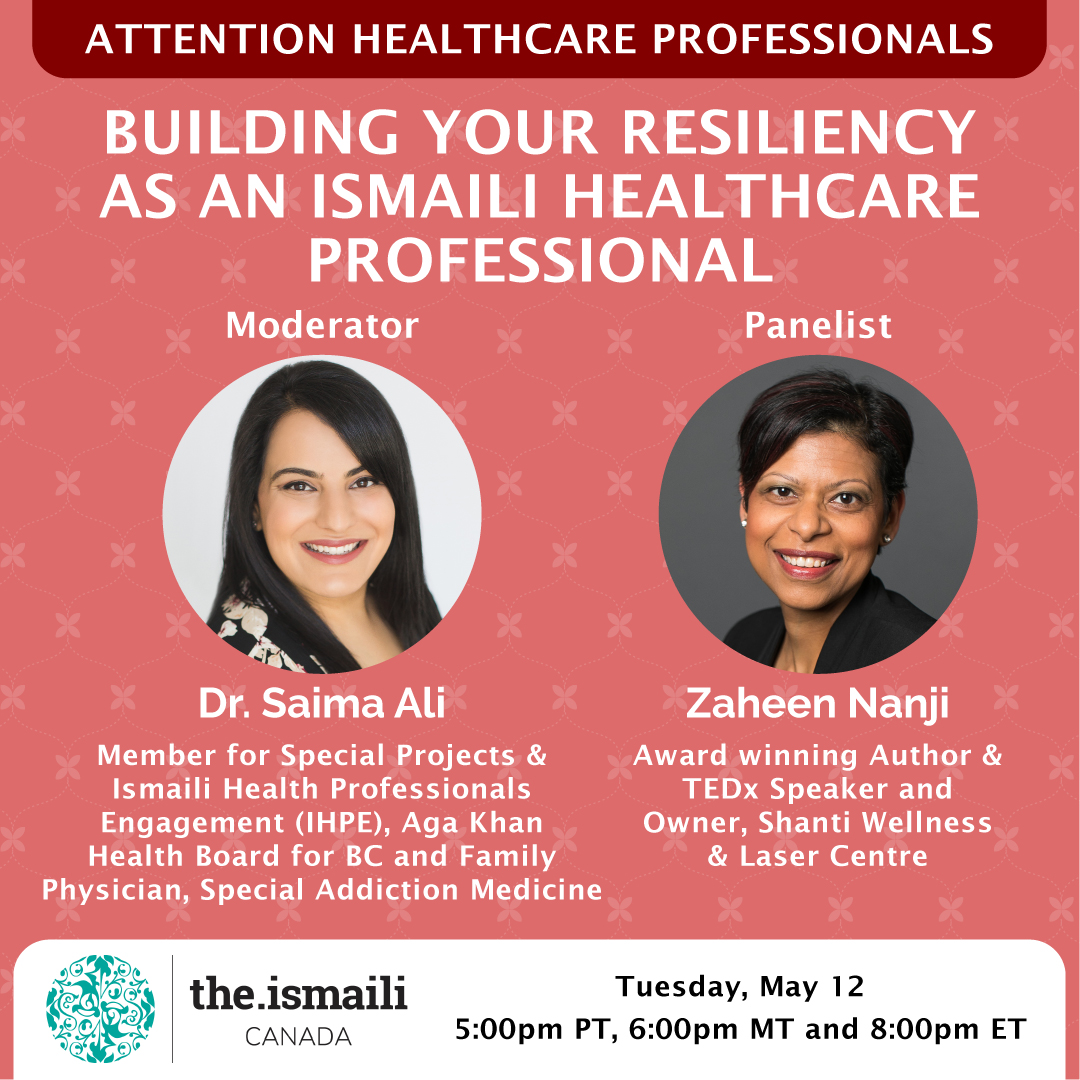 Stay tuned for other upcoming webinars in our Health Professionals Webinar Series.