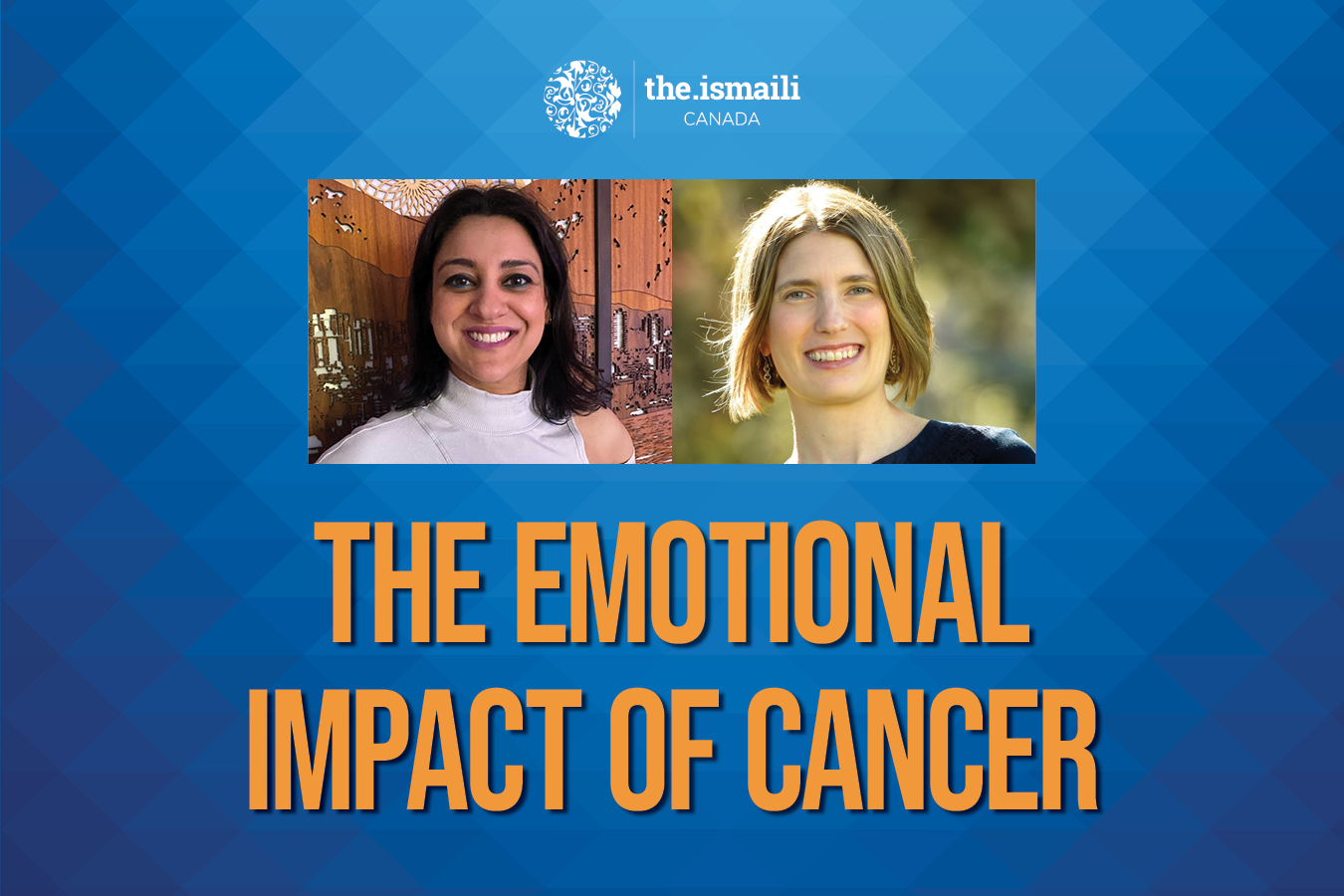 Open to Multi-faith
family members
Description
After receiving a cancer diagnosis, an individual faces many challenges beyond the medical and physical. Each person will react emotionally in different ways. In the fourth webinar of the National Cancer Series, Dr. Hannah Nette, of Inspire Health, and Karima Damji, of the Ismaili Women's Cancer Support Group of BC, will discuss the emotional aspects of the cancer journey and explore ways to express and manage emotions to help improve health and well-being.
---
Karima Damji's cancer journey began in December 2016. Life had been on auto pilot after losing her dad to the Westgate terrorist attack in Kenya in 2013. With a colon cancer diagnosis, she was now faced with another life alternating event. Being in her early 30s at the time, Karima began to feel the emotional impact that the cancer was having on her. Life as she knew it had come to a halt, and it became all about doctors, hospitals, surgeries, and chemotherapy. The negative impact that cancer had on her social life and career led to mental health challenges that were perhaps even greater than the physical ones associated with her treatment. Generally a positive person, Karima began to question "Why me?
Through various channels including counselling, exercising, meditation, and other outlets, Karima was able to overcome the emotional impact of cancer. Reflecting on life today, as strange as it may sound to some, Karima is able to view her cancer journey as a blessing in disguise. It has helped her step into a version of her "authentic self" - a happy and positive person, exploring new adventures.
Karima became a member of the Ismaili Women's Cancer Support Group in 2017 while she was undergoing chemotherapy. The group was an immense source of strength and support for her. She later went through training with the Canadian Cancer Society to becoming a peer facilitator. Professionally, Karima is a Senior Data Analyst at Seaspan Shipyards.
Dr. Hannah Nette, MD, CCFP, is a medical doctor and Director of Clinical Services at InspireHealth. She was raised and medically trained in Nova Scotia. After years of working as a family doctor in Vancouver, Hannah was thrilled to join the InspireHealth Supportive Cancer Care team in 2013. When Hannah is not passionately engaged in her work as one of the medical doctors and leaders at InspireHealth, you can find her on hiking trials and at scenic picnic spots with her family.