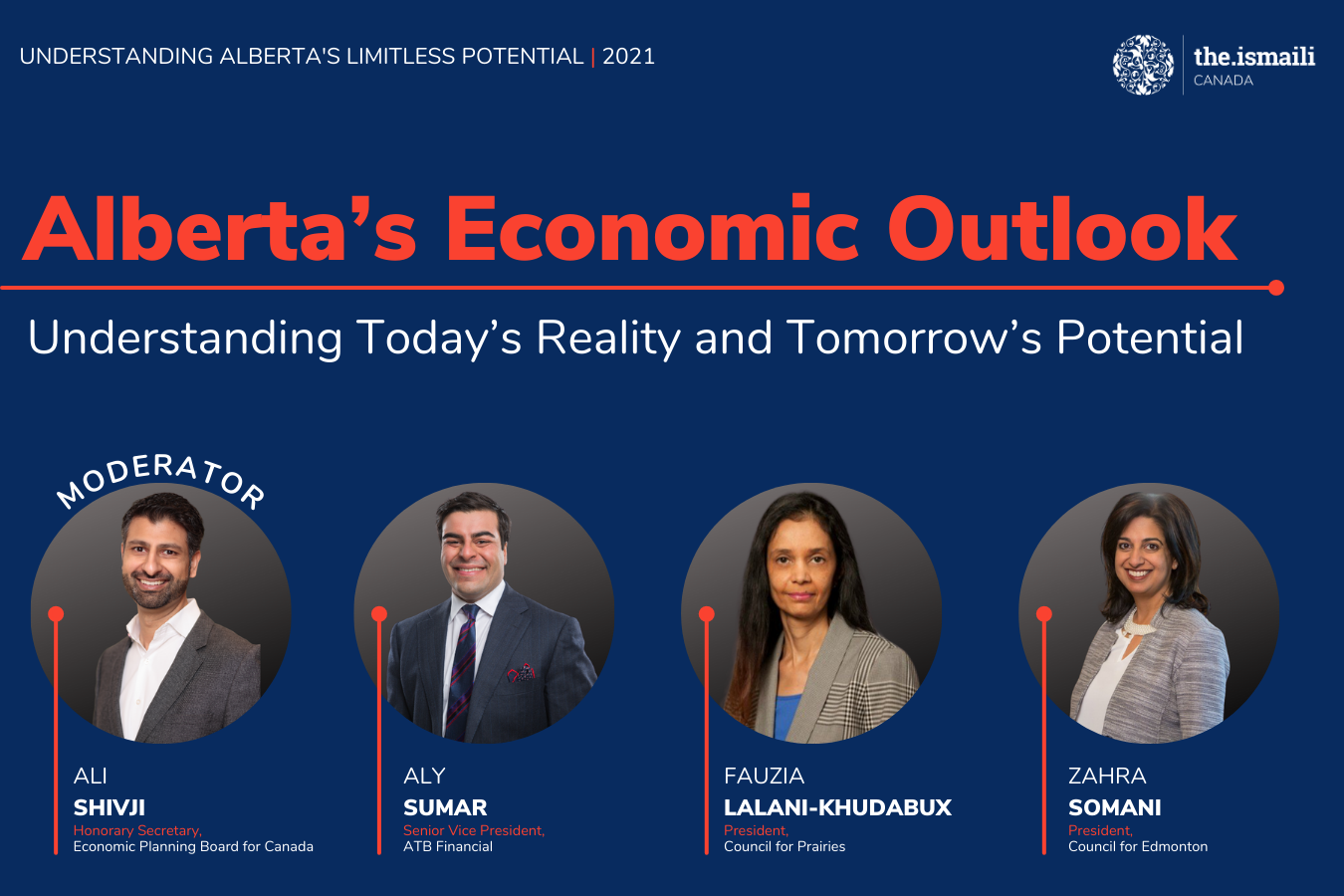 Open to Multi-faith
family members
Description
Alberta is at a crossroads with its reliance on the energy economy. This webinar, the first in a series, will explore the impact that COVID-19, combined with low energy prices, has had on Alberta's economy. It will also provide an outlook for the future, highlighting the government's response to the economy and promises made for the future.
Join Aly Sumar, Senior Vice President at ATB Financial, Fauzia Lalani-Khudabux, President of the Council for Prairies, and Zahra Somani, President of the Council for Edmonton, in conversation with Ali Shivji, Honorary Secretary for the Economic Planning Board. They will discuss the following key takeaways:
An update on the most recent economic news including future trends.
Information on various support initiatives within the institutions to address challenges faced by job losses and business downturns.
Guidance for students about career paths that align with positive trends in Alberta.
Additional resources that will be referred to in the webinar can be found here.