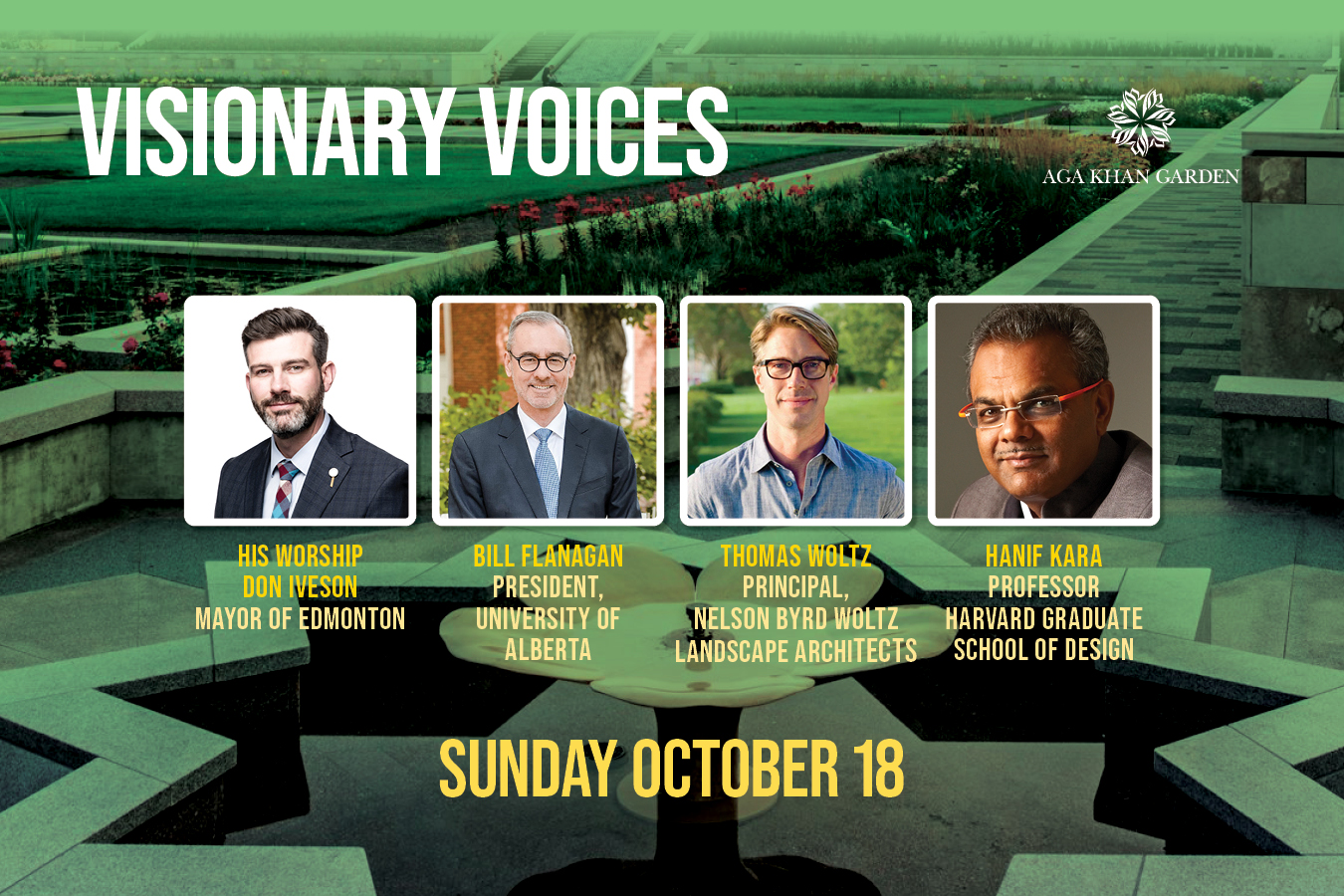 Description
"It is a place for meditation, and quiet renewal. But I would likewise emphasise that the garden, through history, has also been seen as a social space – a place for learning, for sharing, for romance, for diplomacy, for reflection on the destiny of the human race."
His Highness the Aga Khan, Inauguration of the Aga Khan Garden, Alberta, October 2018
The architecture of any society reflects a community's aspirations, aesthetic sense, economic well-being and level of technological advancement. More importantly, architecture helps shape the vision of society.
In our fourth installment of Visionary Voices, we explore how architecture serves as a medium of communication about what is significant to a society. In Islamic tradition, architecture has served as an exploration of the relationship between faith, culture, and identity, illustrating the diversity of expression in Muslim cultures and how each of these approach the needs of modern society.
The COVID-19 pandemic has significantly shifted the way many architects and city planners design public spaces of gathering. It has led us to ask, how can we design safe, public spaces that foster meaningful connection and inspiration?
To explore this idea, we will be joined by His Worship Don Iveson, Mayor of Edmonton and Bill Flanagan, President and Vice Chancellor of the University of Alberta. In a thought-provoking conversation with host Salima Ebrahim, our special guests reflect on the role that green spaces - like the Aga Khan Garden - play in facilitating positive social interaction between people of different backgrounds.
We are also joined by renowned landscape architect Thomas Woltz, who was given the charge by His Highness the Aga Khan, to design a contemporary Islamic garden that would be "the most beautiful space which man can create using the best of our earth's features." Woltz sits down with Hanif Kara, Professor at the Harvard School of Design, to share the journey of bringing the Aga Khan Garden to life, designing a space of lasting beauty for all four seasons, that honours our past and boldly embraces the future.
Watch on Sunday, October 18 on Ismaili TV at 5:00pm Pacific, 6:00pm Mountain and 8:00pm Eastern.