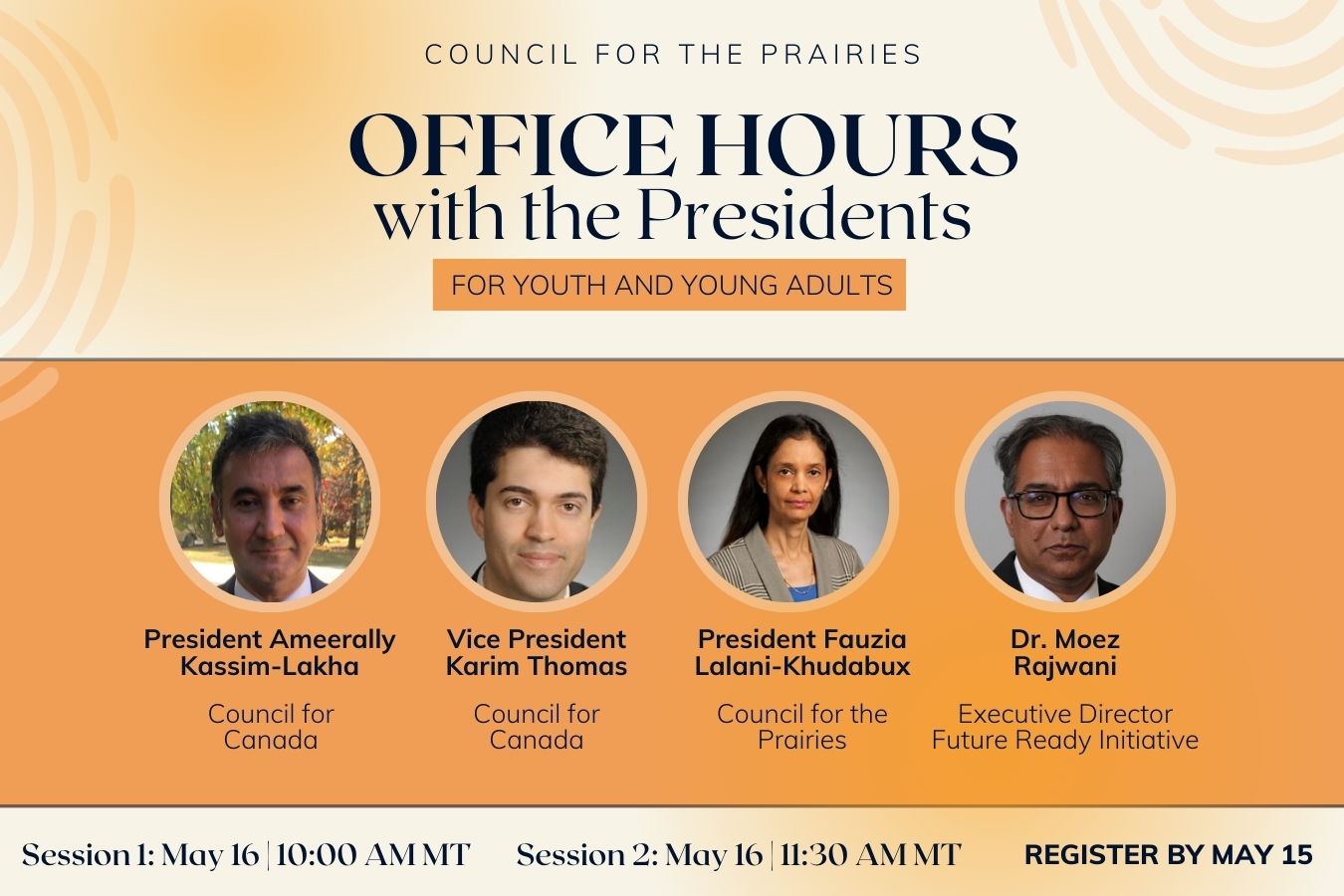 Description
From increased uncertainty around careers, academics and personal lives to feelings of loss and hopelessness, the pandemic has shifted the lives and livelihoods of our youth and young adults. How can we as a Jamat and the Jamati Institutions support each other through the pandemic to emerge from a position of strength, confidence and optimism?
To get a better understanding of the youth experience - and to seek direction about how to navigate the challenges of the pandemic - we invite you to attend: Office Hours with the Presidents.
Panel guests Council for Canada President Ameerally Kassim-Lakha; Council for Canada Vice President Karim Thomas; Council for the Prairies President Fauzia Lalani-Khudabux; and Executive Director of the Future Ready Initiative Dr. Moez Rajwani; will host a conversation of openness, inquiry and support, inviting you to voice your concerns and ask for direct help and guidance.
The conversations will be held on Sunday, May 16 at 10:00am.
Please register.  On the registration form, an area is available for you submit your questions and comments that will be addressed during your conversation.
Register by May 15. Please email us if you have any questions or concerns.