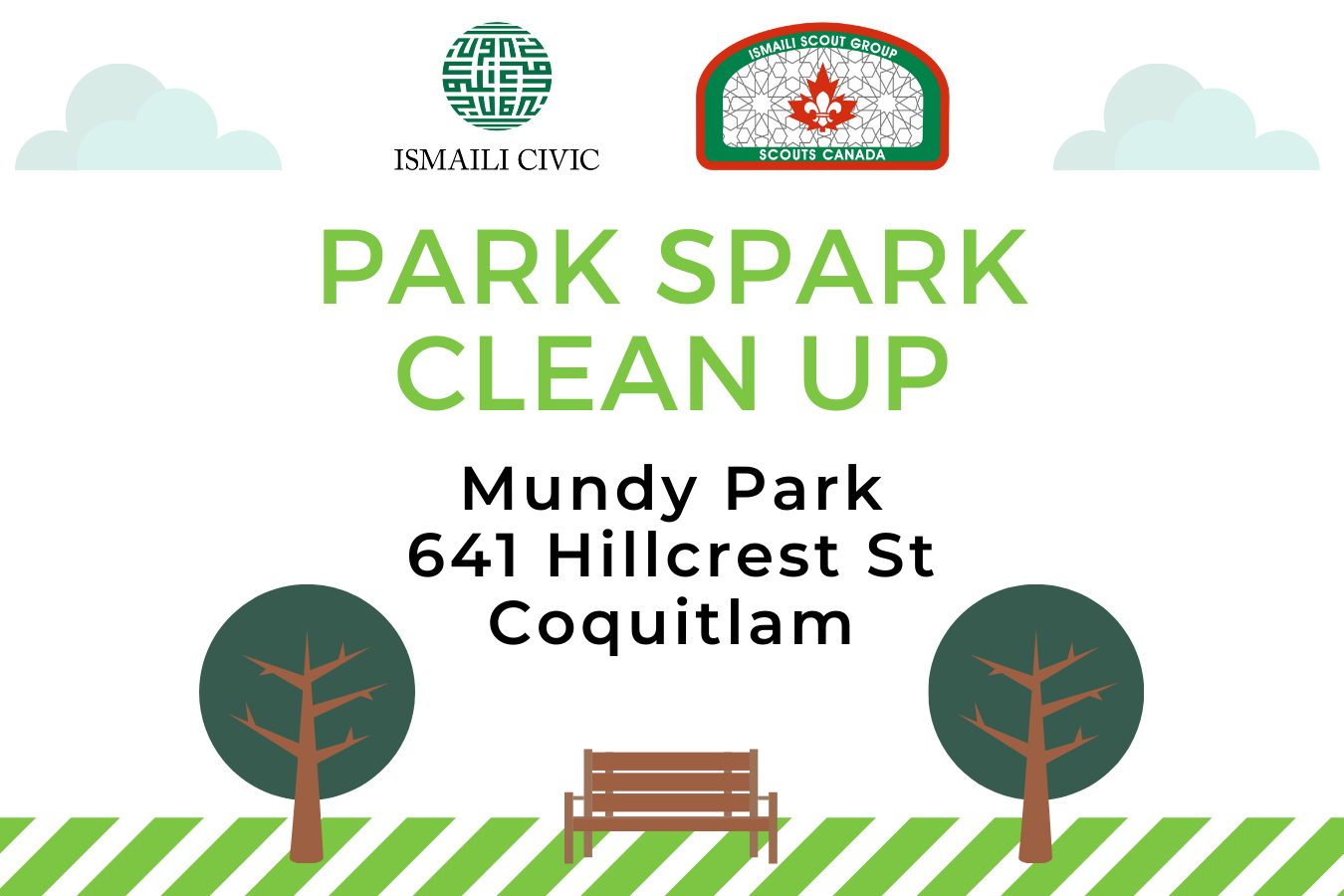 Open to Multi-faith
family members
Description
Ismaili CIVIC has joined forces with the Ismaili Scout Group and the City of Coquitlam for you to take part in a park clean-up!
By joining a community-based park cleanup, we can play our part in protecting the environment. Getting together with friends and family to tidy up our community is a fun way to contribute to our shared spaces. Let's help keep our parks and trails litter-free and create healthy, vibrant spaces.  Removing debris and unwanted garbage makes the neighbourhood cleaner and safer.
The community clean-up will take place on Sunday, August 8 from 10:00 am to 1:00 pm at Mundy Park, 641 Hillcrest St., Coquitlam.
Multifaith family members and friends are warmly welcome. Remember to dress for the weather.
For more information or if you are interested in attending future clean-ups in your city, please email the Ismaili CIVIC Team.